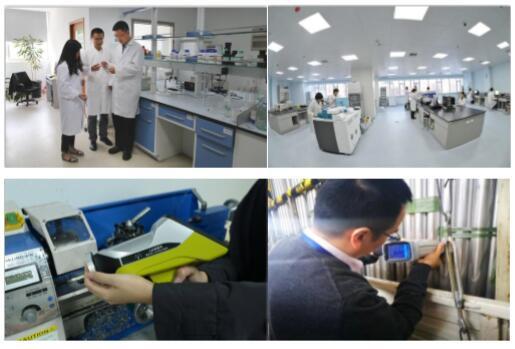 Beijing HopeLight Technology Co., Ltd is a key actor in the field of LIBS laser equipments. We are specialized in LIBS Laser Analyzer, Aluminium Alloy instrument ,Laser Metal Analyzer ,Handheld LIBS Spectrometer, Laser Induced Breakdown Spectrometer.
In the Mainland China, we have our own research center with highly educated researchers and engineers who will R&D based on the technology update and customers' demands.Using the world's most advanced production and testing equipments, every step of the production and inspection process is under strictly control. Aim to provide customers the best possible products from "HopeLight".
We have the marketing and sales center located at Beijing to service the domestic and foreign clients and partners together. Our worldwide clients includes Large steel mills,industrial and mining enterprises,Scientific rearch institutions,University Laboratories,industrial institutions.,etc We pride ourselves on providing nice quality products,huge selections and personalized customers .Our goal is to provide you with the best quality products and services at the most competitive price backed by our customer satisfaction guarantee.
"PROVIDE MORE THAN YOU EXPECTED" is our consistent mission! HopeLight would like to develop together with you!